On the race beat, we were all wearying of Rachel Dolezal's tale knowing there was something more important to talk about.
But Dylann Roof's old fashioned racism with the fresh-faced millennial look wouldn't have been my first choice among replacement subjects.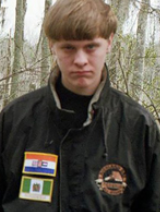 Roof's massacre was deplorable. And his  tirade against blacks, sounded like the things said about Filipino immigrants like my Dad in one of the most racist periods in California in the 20s and 30s.
It made for an unlikely Father's Day gift I wasn't expecting.
Click here to read my column  on the Asian American Legal Defense and Education Fund blog.