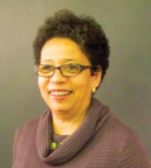 Still can't believe my friend Dori Maynard is no longer with us.
She dedicated her life to make sure there was a little more color in the media.  There have been incremental gains. But there's still much to be done.
My tribute to Dori  Maynard is here.
The services for Dori in Oakland will be tweeted and streamed live on the web.
CHECK OUT THE NEW HOME FOR THE AMOK COLUMN: www.aaldef.org/blog
LIKE  and FOLLOW us on Facebook: http://www.facebook.com/emilguillermo.media
And FOLLOW my latest tweets  on  Twitter    http://www.twitter.com/emilamok