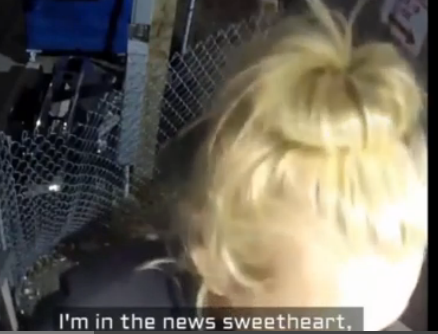 Still talking about that "ugly" Britt McHenry video?
Kudos to her employer for getting it right.
No matter what anybody says, her words and tone on that video were indefensible.
A suspension is light by comparison.  I explain why in this column you can click on here.
Every person who has been on TV for a living knows this is the dual edge of "media fame." You can cross the line and think you are "above it all."
You're not.
CHECK OUT THE NEW HOME FOR THE AMOK COLUMN: www.aaldef.org/blog
LIKE  and FOLLOW us on Facebook: http://www.facebook.com/emilguillermo.media
And FOLLOW my latest tweets  on  Twitter    http://www.twitter.com/emilamok