I went to college in Boston in the '70s and while I was messing around on WHRB as Emil For Real, the  radio king in the market was  Charles Laquidara and his "Big Mattress" morning radio show on WBCN in Boston.
His newsman was Danny Schechter, the "News Dissector."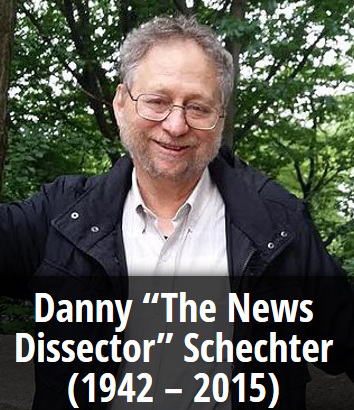 Schechter died on March 19th. Earlier today, Laquidara released this interview with Danny conducted a few months ago.
It's an interesting history of American progressive radio before it was overly corporatized. And well before the world was digitized. "I Heart Radio" it's not.  But it was what you needed.   If you were in Boston in the '70s, you will be nostalgic over how simple things were back then, when all we had to worry about was U.S. imperialism and ordinary greed. 
You should also check out  Laquidara's FB page.
In the interview, Danny mentions  his involvement with the Media Channel. 
CHECK OUT THE NEW HOME FOR THE AMOK COLUMN: www.aaldef.org/blog
LIKE  and FOLLOW us on Facebook: http://www.facebook.com/emilguillermo.media
And FOLLOW my latest tweets  on  Twitter    http://www.twitter.com/emilamok