It's my show about an Asian American Filipino's absurd journey through American media, culture, and Filipino American history. As my dad would say, "It's all pucked up." The new iteration of Emil Gullermo's "Amok Monologues" at Frigid.NYC. See it live, in person. Or get a livestream ticket.
It's the secret history of the Filipinos in America. Funny, Sad. Real. An American historical comedy!
See what critics said about Emil's one-person plays…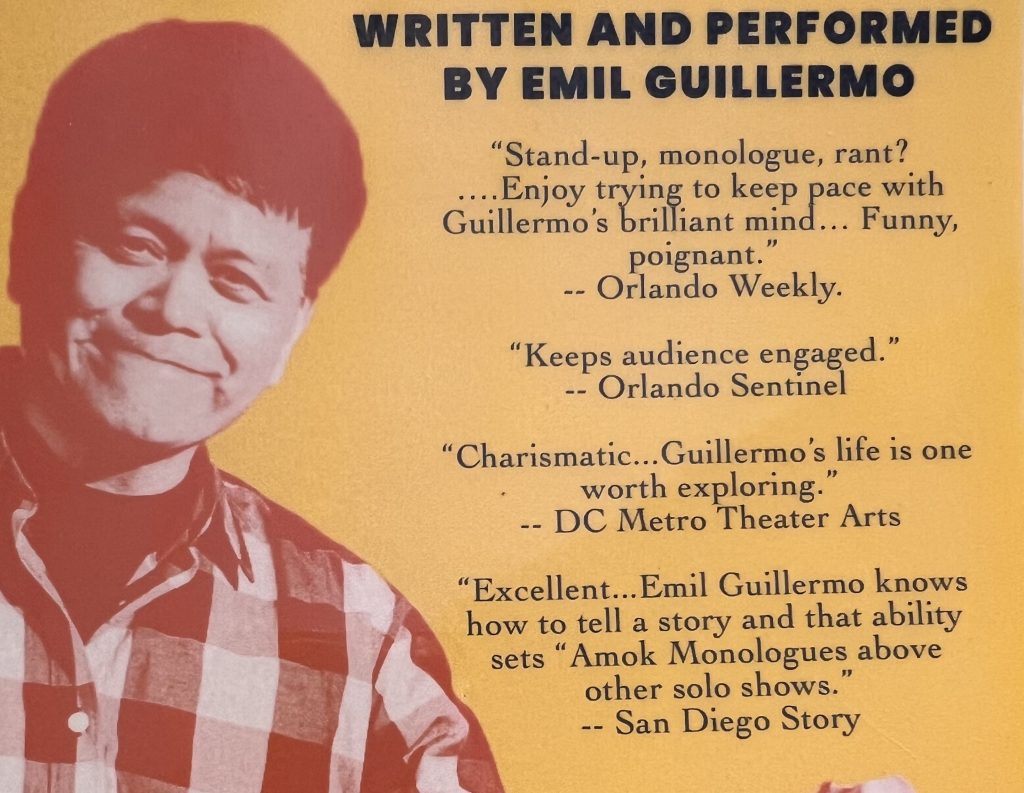 After 2+ years of the pandemic, I'm back on stage in New York City.
Presented as part of the 2023 FRIGID Fringe Festival
February 16-March 4
UNDER St. Marks Theater 94 St. Marks Place, New York, NY 10009 (Basement level (no elevator or wheelchair access)
Performances on:
Thur. Feb. 16th @ 8:10pm
Sat. Feb. 18th @ 5:20 pm
Thur. Feb. 23rd @ 6:30pm
Sat. Feb 25th @ 12:20pm
Sun Feb.26th @ 7pm
Fri March 3rd @ 8:10pm
Sat. March 4th @ 10:20pm
Tickets: In Person/$20; Livestreaming/$15; Student, Senior, Military/$12.