GET TIX: Emil Amok/Amok Monologues/All Pucked UP, July 20-28, Capital Fringe, Washington,DC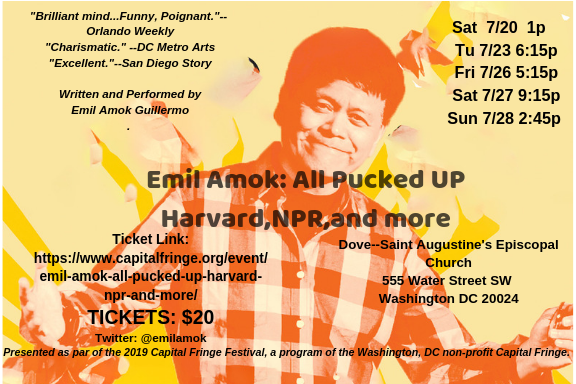 CLICK HERE to secure site FOR TICKETS TO ALL SHOWS NOW! 
Let this be your virtual program for the show!
MORE EMIL?
click here to READ EMIL AMOK columns on the AALDEF site!
click here to LISTEN TO EMIL on THE PETA PODCAST
Read a little more about me here.
Twitter @emilamok