My apologies folks. The Sept. 27 show at UCDavs has been POSTPONED.
Check back here for updates to find out when the show will be rescheduled.
BUT…
COME SEE ME at the Monday Night Marsh in San Francisco…. Sept. 23rd. I perform a 20 minute excerpt of "Married to PETA." 
And I do a one hour workout of my "Amok Monologues" at the Stoctkon FANHS Museum Sept. 22nd, Sunday, 2pm.  
More performances to come.
Apologies again for the postponement at UC Davis.
Emil
—–
Sorry, I've been trying to update my site with a sharpie….
But now we can proudly announce I'm performing a benefit for the Bulosan Center at UC Davis with a special performance of my
"Amok Monologues,"  Friday, Sept. 27;  Reception at 6p; Performance at 7:00p;
Vanderhoeff Studio; UC Davis Mondavi Center.
A special benefit performance, with proceeds going to benefit the Bulosan Center!
Come see me tell the history of the American Filipino as experienced by my colonized father in the 1920s in my one man show!
Get your tickets by clicking this link.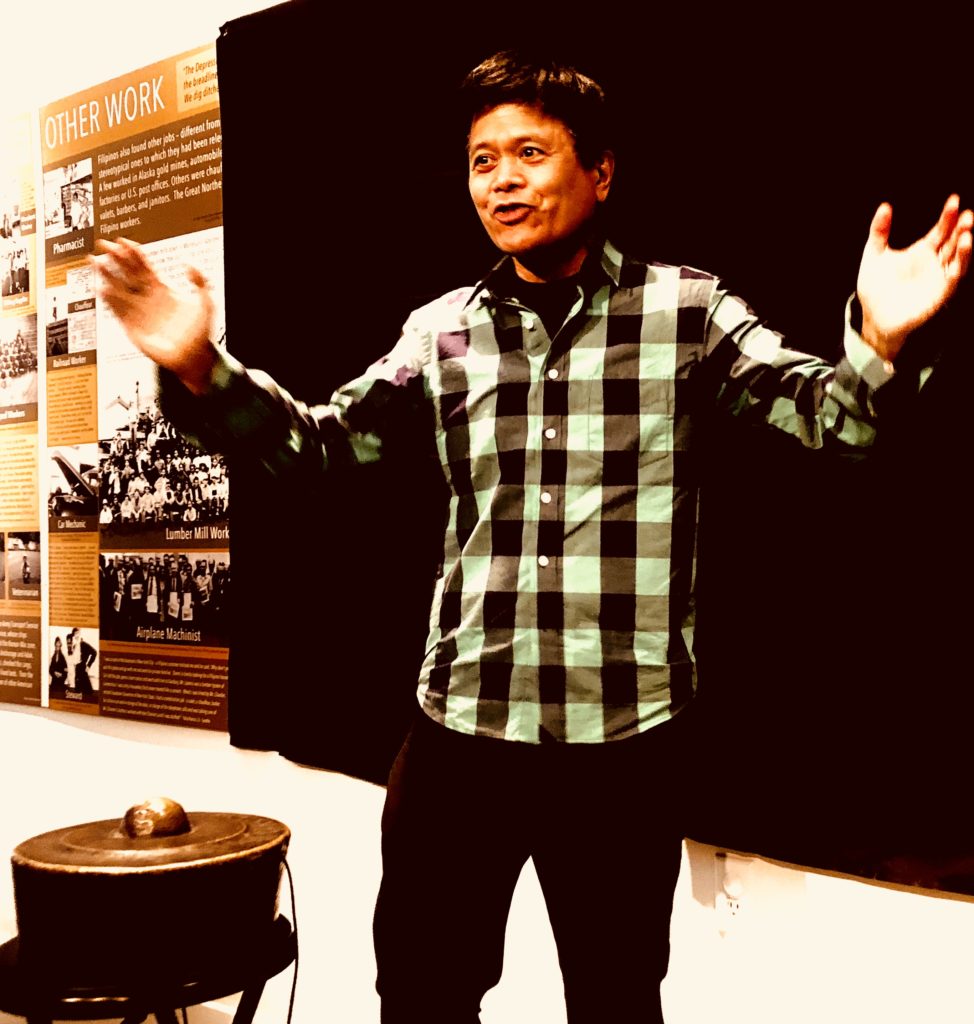 Doing  20 minute excerpts from the show at the Marsh in San Francisco, Sept. 9 and 23rd at 7:30 pm. MONDAY NIGHT MARSH!
And I'll do a prevue at the Stockton FANHS Museum, 2pm Sunday, Sept. 22nd. in Stockton.
Come see me workout, or just come on Sept. 27, Friday at UC Davis. Full show to benefit the Bulosan Center at UC Davis.  6pm Reception; Show at 7p; Talk back after show.