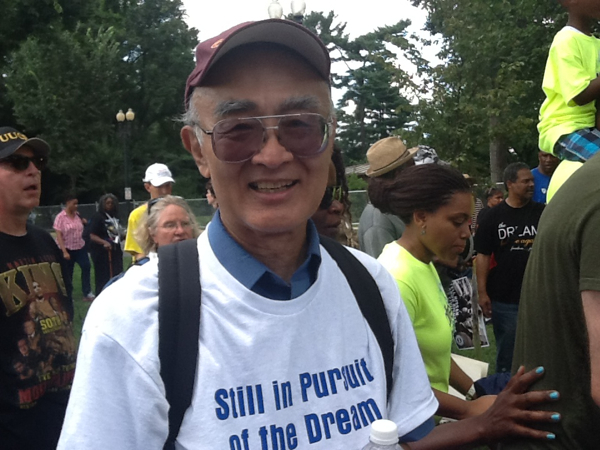 I met Todd Endo in 2013 at the 50th anniversary of MLK's March on Washington. It's the event which featured King's "I have a dream" speech. Endo marched in 1963, and he was at King's other big march, the one two years later in Selma, 1965.
Funny how few people conflate the DC march and Selma. Or how people don't really understand that Selma was two years after the "Dream" speech, and a year after the Civil Rights Act. Even after that momentous bit of legislation, 1965 required the Voting Rights Act, which Selma helped bring about.
As we approach the 50th anniversary of Selma, we must constantly relearn the history. Or as we've found out, society begins to march backwards.
My piece on Todd Endo at Selma is here.
My podcast with Endo at the 1963 March on Washington is here.
CHECK OUT THE NEW HOME FOR THE AMOK COLUMN: www.aaldef.org/blog
LIKE  and FOLLOW us on Facebook: http://www.facebook.com/emilguillermo.media
And FOLLOW my latest tweets  on  Twitter    http://www.twitter.com/emilamok