Joshua Ortiz, an American Filipino out of Orlando, Florida, did this three-minute film to lift up his brothers and sisters when they were struggling.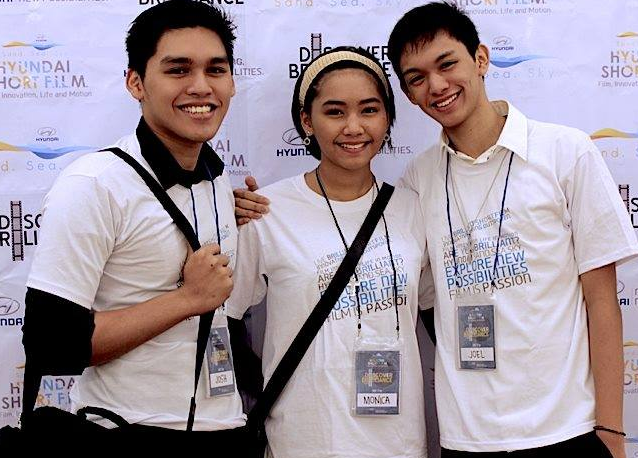 Here Josh (left) stands next to his sister, Monica, and his brother, Joel.
The film recently  won a Project Greenlight award from Ben Affleck/Matt Damon and HBO.
Need a lift? Or maybe you're just watching the Giants lose again? Here's Josh's  film that will get you back thinking positively again.  Check it out.
CHECK OUT THE NEW HOME FOR THE AMOK COLUMN: www.aaldef.org/blog
LIKE  and FOLLOW us on Facebook: http://www.facebook.com/emilguillermo.media
And FOLLOW my latest tweets  on  Twitter    http://www.twitter.com/emilamok