Rick Rocamora, an award-winning Filipino American photographer, was in the Philippines when the typhoon hit. Coincidentally, he got an assignment from the UN to document the disaster. He talks of how difficult it was to get to the region, and how tough it was to take images when there's tragedy all around. He talked to a 7-year old boy, Ferdinand Gonzaga, suddenly orphaned, who held on to a teddy bear. He talks of people like Walter Valdez, 33, who lost his whole family and home. Valdez has left Tacloban  to live with relatives in Manila. But even there, he doesn't know where they are.
Rocamora says the best way to help is to give to a reputable charity.( I like Catholic Relief Services out of Baltimore, MD, as it has a reputation for using money efficiently. But there are others, too https://secure.crs.org/site/Donation2;jsessionid=9A142990A14AADFE61CBDC06ADF1E4AB.app260b?df_id=6140&6140.donation=form1 )
Rocamora's photographs are on display in San Francisco at the Exposure Gallery through mid-January.
[powerpress]http://www.amok.com/wp-content/uploads/2013/12/Rick-Part-1.m4a[/powerpress]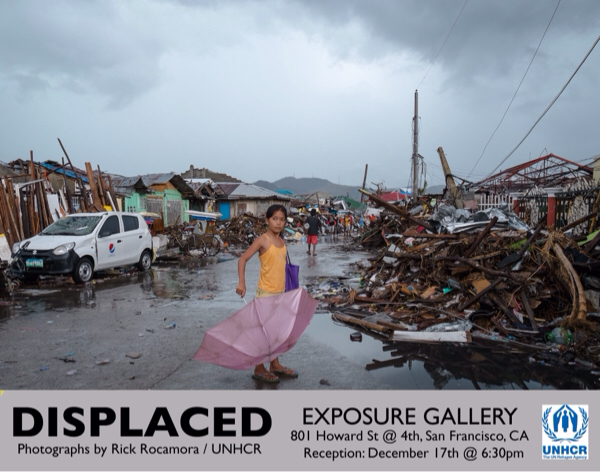 My piece on the typhoon on CNN.com:
http://www.cnn.com/2013/11/12/opinion/guillermo-typhoon-haiyan/index.html?iref=allsearch
CHECK OUT THE NEW HOME FOR THE AMOK COLUMN: www.aaldef.org/blog
LIKE  and FOLLOW us on Facebook: http://www.facebook.com/emilguillermo.media
And FOLLOW  on  Twitter     http://www.twitter.com/emilamok