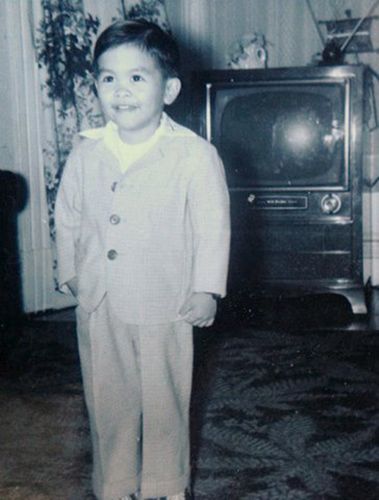 I was young when I knew I would be a writer, or somehow be in the media. At five, I was already practicing my standups.
So is it a surprise I'm still a member of AAJA?
At the 15th Asian American Journalists Association convention being held in San Francisco:
I saw a woman I met at a previous AAJA who told me she was taking a leave to have a baby. With her female partner.
I saw a person with his wife and two young kids, making it a family vacation. Last I heard, he was not regularly employed.
I saw old friends who  were recently laid off or forcibly retired.
I saw a guy who could have been my boss had he taken a job ten years ago, but who is now happy as a stay-at-home-dad.
I saw an old agent, who is now a "producer."
I saw a former colleague still trying to make the transition to digital.
And then there was a guy who showed me his gold watch after 25 years in one place. And another guy who told me his company didn't give out gold watches. Not even after close to 40 years.  The paycheck was enough.
Lots of stories at AAJA about the evolution of the media and the media worker.
And as tough as some tales were, there were signs of hope too.
Young guys still climbing the market ladder getting air-time coming up to me saying they saw an old tape of mine, thanking me for showing the way. Another guy getting a national shot as a fill-in on a big time show.
We're all still there because  AAJA always felt like a safe place to gather once a year and reassess why we still do what we do.
It's a smaller gathering these days. Many have left the business, burned out, bitter, bummed. Or becoming lawyers. Involved in some other way with life.
But many of us,  after all these years are still here. Because the paycheck alone never defined us.
This is what we do.
See my piece on "Why I Write…" on the blog of the Asian American Legal Defense and Education Fund.