My friend Kenna Fisher is a librarian.
But she is also a man transitioning into a woman.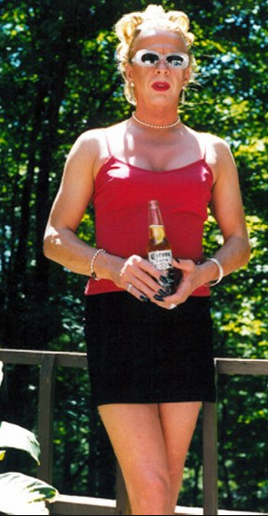 And her story is every bit  the equal of Jenner's, but without Kim, Khloe, Kris, or Olympic medal.
Google her,  you'll see.
Kenna and I are in a solo performance workshop group at the Marsh and had coffee afterwards  one day.
It taught me why it's important to stand with the LGBTQ.
Literally stand next to a friend some time.
You'll see enough ignorance and hate drawn to you to last  a lifetime.
You can hear Kenna's story  here.
CHECK OUT THE NEW HOME FOR THE AMOK COLUMN: www.aaldef.org/blog
LIKE  and FOLLOW us on Facebook: http://www.facebook.com/emilguillermo.media
And FOLLOW my latest tweets  on  Twitter    http://www.twitter.com/emilamok