n the televised "stare off" in the Mandalay Bay, the two fighters went face-to-face.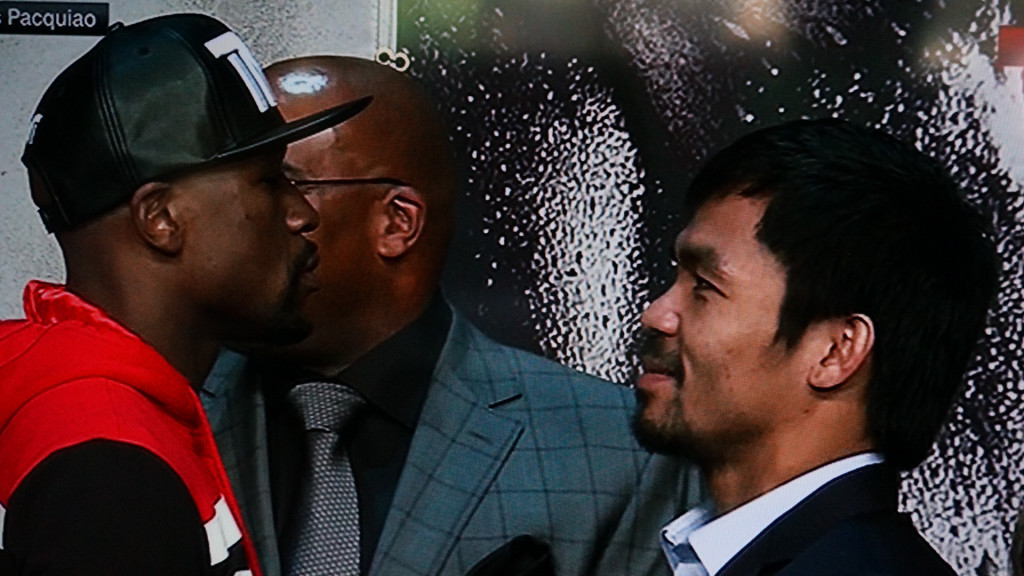 Pacquiao always look like he is holding back a grin.  Mayweather looks like a killer.  I see Pacquiao blink a few times during the staredown. Floyd is stone-faced.
But who breaks down the whole pose first?
I see Pacquiao move in. He is always moving, like in his fights. And then Mayweather moves toward Pacquiao.   That's when Pacquiao breaks off, turns to the cameras and smiles.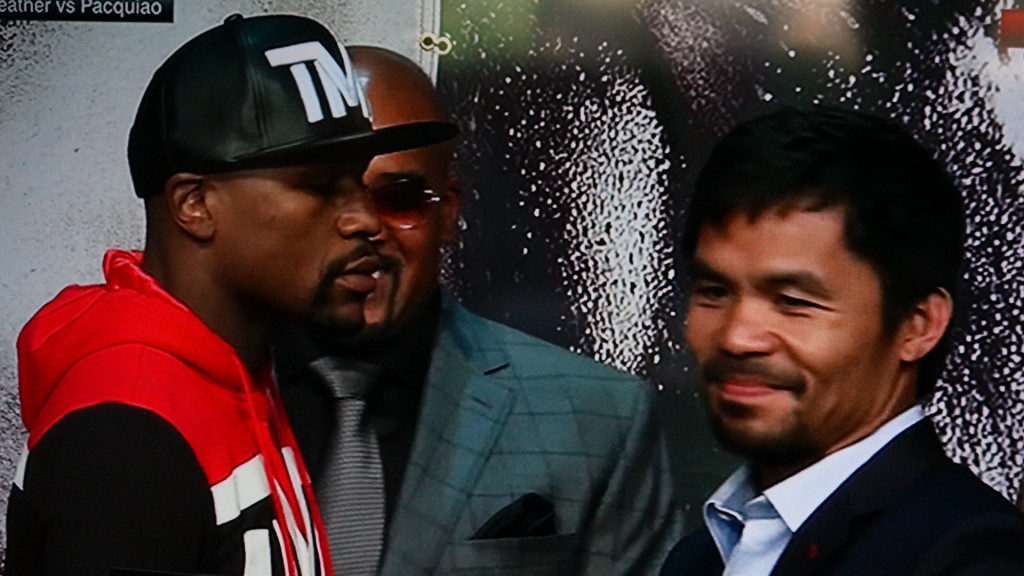 So who broke down first?
I just don't think it's as definitive as ESPN commentator Teddy Atlas believes, that Pacquiao  broke down first and lost a "psychological edge."
But Atlas has his bias toward Mayweather and thinks Floyd's straight right will come in get the left-handed Pacquiao in the head when the Pacman exposes himself while overreaching  with his straight left.
Possible. But Manny says he's preparing different strategies for Mayweather, who will have to deal with Pacquiao's quickness and mobility.
Manny isn't a straight-up boxer. He creates new angles, comes from out of nowhere.  Mayweather is more stationary, counterpuncher.
He'll have to move to catch Pacquiao in order to beat him.
CHECK OUT THE NEW HOME FOR THE AMOK COLUMN: www.aaldef.org/blog
LIKE  and FOLLOW us on Facebook: http://www.facebook.com/emilguillermo.media
And FOLLOW my latest tweets  on  Twitter    http://www.twitter.com/emilamok