On Friday night, the dangle was on.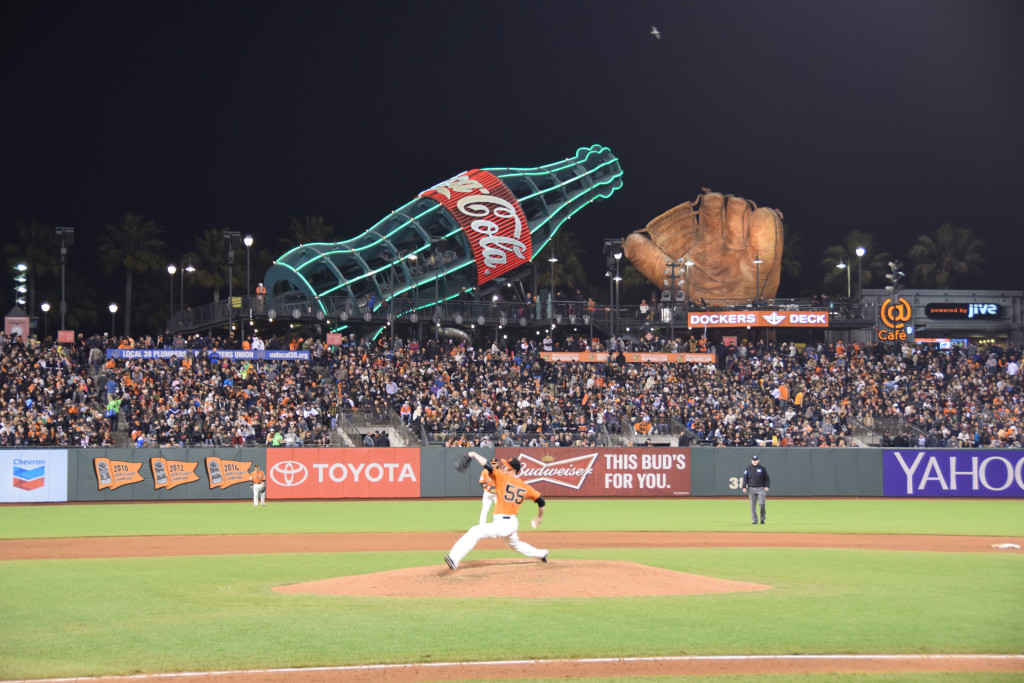 The dangle?
That's the spot where Tim Lincecum reaches back with his right hand to get leverage for his delivery of the ball to the plate.
And by his own admission, "today felt better than most."
Lincecum dazzled the sold out SF Giants crowd with a "Timmy Day" performance (6 innings, 3-hits, No runs, 3 walks, 8 strikeouts, ERA 2.00).
He stopped the Marlins' slugger Giancarlo Stanton cold,  striking him out twice; the most critical one being a changeup in the 5th that ended a bases-loaded rally.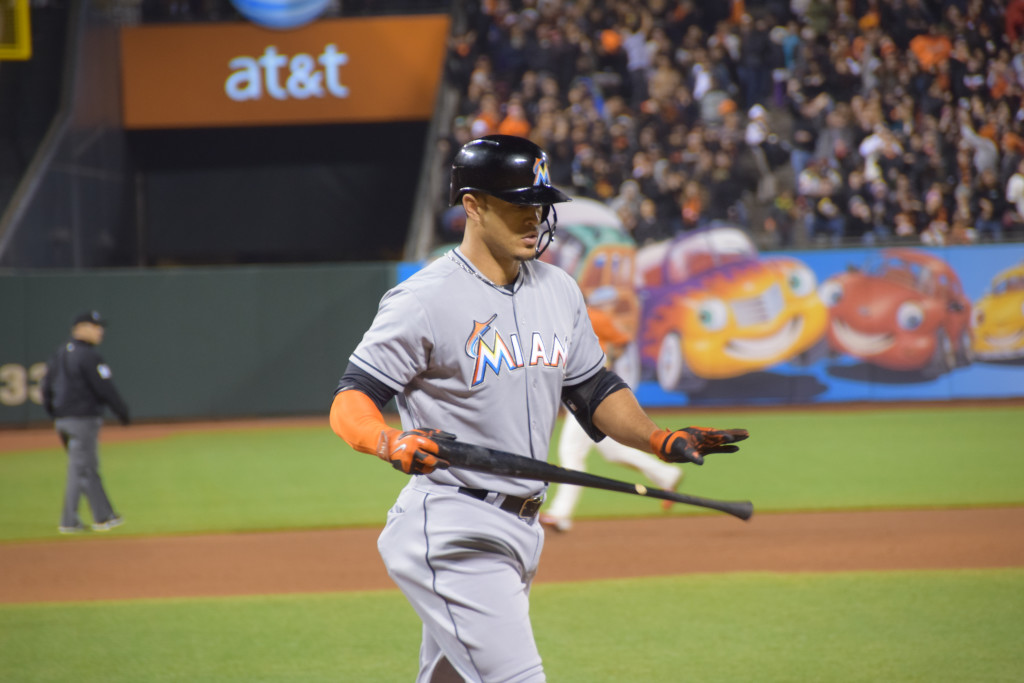 Lincecum seemed to punctuate the second Stanton strike out with a little extra English on his fist pump.
"I was pretty excited about it," Lincecum said to me  in the clubhouse. "It was a pretty emotional setting."
Pitching with a lead also helped, thanks to a Casey McGhee grand-slam in the 2nd inning. Two more runs  came in the 5th and 7th  but the Giants had enough to stop the Marlins on this night, 6-0.
It was also another Filipino Heritage Night, and fans who bought the special ticket received a bobble-head that commemorated Lincecum's second career no-hitter last year.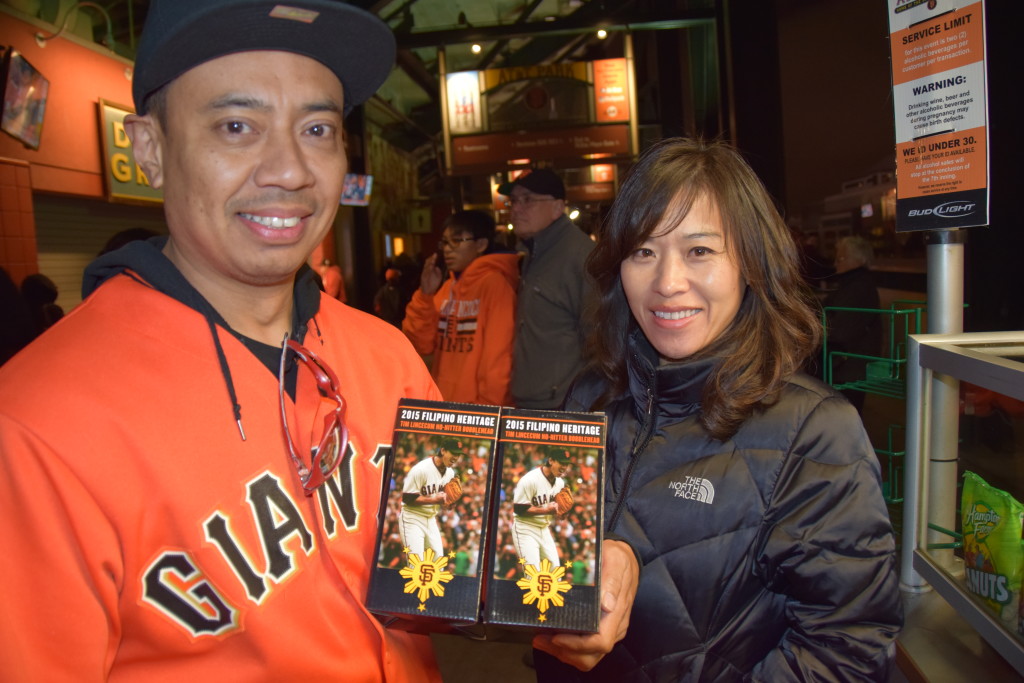 Later,  I asked Lincecum if he drew any inspiration from  these heritage nights.
"Yes, definitely," Lincecum answered me. "I think there's always something to be said about where you come from, and obviously, my mom is full Filipino, so that goes into it without saying. I wasn't really focused on that today. I was focused on the task at hand…But (fans) got a cool bobble-head, and it's on a good night."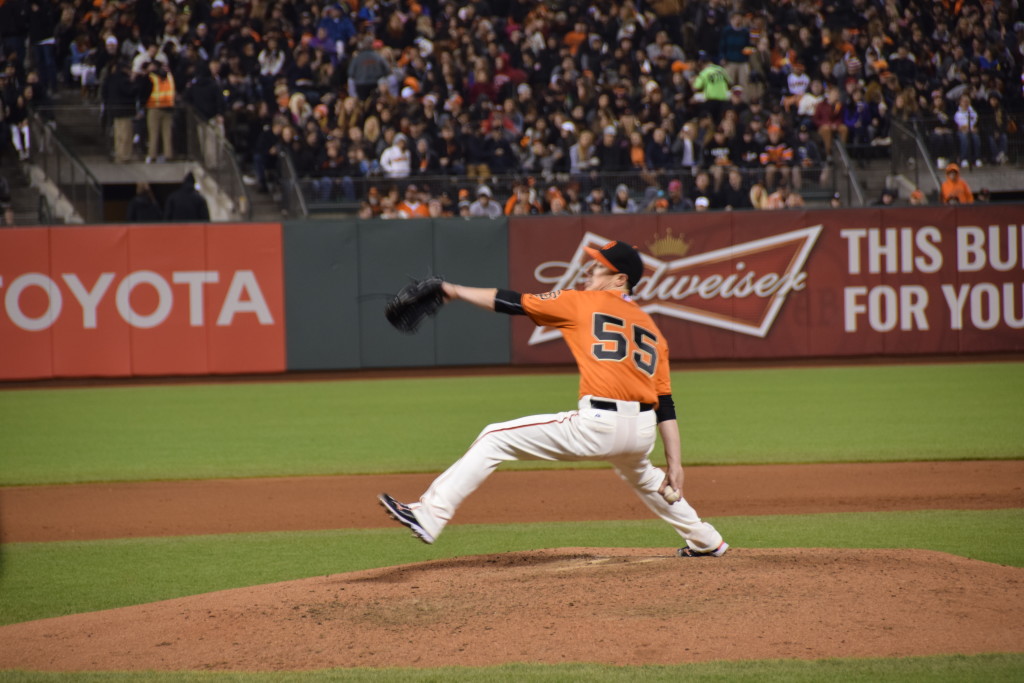 CHECK OUT THE NEW HOME FOR THE AMOK COLUMN: www.aaldef.org/blog
LIKE  and FOLLOW us on Facebook: http://www.facebook.com/emilguillermo.media
And FOLLOW my latest tweets  on  Twitter    http://www.twitter.com/emilamok