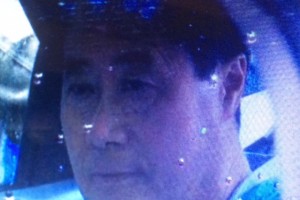 Here's when I last saw Sen. Leland Yee. He's not a particularly warm guy. But maybe I should have sensed, he was just going through the motions, and that at age 65, he was looking for an exit plan.
I was the emcee of a community event in the Philippine Consulate in San Francisco last October, and he was the featured speaker. The event honored the day the  U.S. landed on Leyte during WWII,  whereby General Douglas MacArthur and Filipinos retook the Philippines and changed the course of the war. Yee was there to present a Senate  resolution honoring the day.
I remember Yee to be all business that day, and not any different from normal. He was there for the community, as always.
And yet, after losing the SF's mayoral race and gaining a new $70,000 debt, and with the pressure of being term limited and being forced to seek a new job (was Secretary of State, the overseer of elections, really all that appealing?), I should have sensed the musical chairs game of politics was beginning to get old.
If I had, then maybe Wednesday's sordid tale of a bizarre and surreal FBI sting that includes drugs, convicted gang members nicknamed "Shrimp Boy," and talk of illegal firearms from Muslim groups in the Philippines would not have been such big a surprise.
But with the key figure in all of that being Yee, I have to admit to being flabbergasted.
This is a case that rocks the Bay Area's Asian American political scene hard…
Continue reading this piece at  http://www.aaldef.org/blog
CHECK OUT THE NEW HOME FOR THE AMOK COLUMN: www.aaldef.org/blog
LIKE  and FOLLOW us on Facebook: http://www.facebook.com/emilguillermo.media