The First Amendment is No.1 for a reason.
And yesterday it gave new life to the Asian American rock band, The Slants, and its  appeal to trademark the group's name.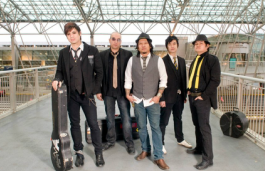 But if The Slants win that battle, it could mean the First Amendment would also apply to the Washington NFL franchise trying to keep its name.
Read my piece here on NBCNews.com.
CHECK OUT THE NEW HOME FOR THE AMOK COLUMN: www.aaldef.org/blog
LIKE  and FOLLOW us on Facebook: http://www.facebook.com/emilguillermo.media
And FOLLOW my latest tweets  on  Twitter    http://www.twitter.com/emilamok