Especially at  $89.95 for the Pay-Per-View, according to reports.
And you bring your own lumpia.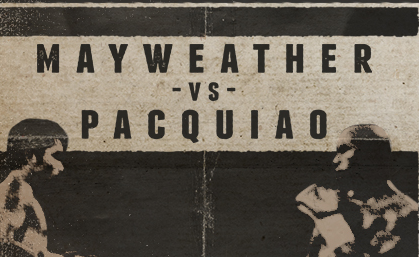 I've paid anywhere from $59-69 per fight.  But $89.95?
Fight of the Century?  It's a young century.
With Showtime/Mayweather and HBO/Pacquaio, everyone wants to be paid.
At $89.95  so you can do your boxing karaoke in the privacy of your living, the fight is a relative bargain. That is, invite all your relatives and ask them to pitch in a few bucks.
May be the way to go, considering that tickets from brokers are going for around $4500  in the Baguio nosebleed sections.
But on the floor, people are asking for $20,000 and up.
I saw one site asking for $53,600!
Tuition alone at Harvard is $43,938.
Clearly, you'll pay more for the School of Hard Knocks.
CHECK OUT THE NEW HOME FOR THE AMOK COLUMN: www.aaldef.org/blog
LIKE  and FOLLOW us on Facebook: http://www.facebook.com/emilguillermo.media
And FOLLOW my latest tweets  on  Twitter    http://www.twitter.com/emilamok