Arthur Chu was in Ohio, still working as a compliance analyst for an insurance company, even though he could have many more appearances on "Jeopardy."
At the time of our conversation he had amassed in excess of $235,000 in just two weeks of shows.
In Part 1 of our conversation, Chu talked frankly about his sudden fame, and how the initial reaction on the internet to his success was extremely racist.
He said the number of angry tweets actually surprised him. But he was most surprised that people tried to deny that race had anything to do with peoples' response to him.
[powerpress]http://www.amok.com/wp-content/uploads/2014/02/Arthur-Chu-Jeopardy-Champ-On-The-Racist-Twitter-Reaction-To-His-Success-Part-1.m4a[/powerpress]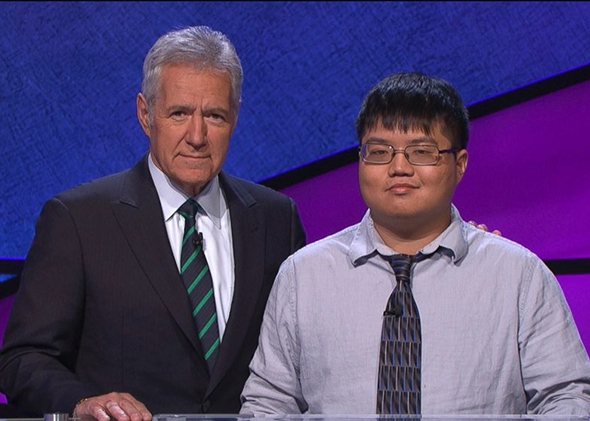 CHECK OUT THE NEW HOME FOR THE AMOK COLUMN: www.aaldef.org/blog
LIKE  and FOLLOW us on Facebook: http://www.facebook.com/emilguillermo.media
And FOLLOW  on  Twitter     http://www.twitter.com/emilamok