A new version of the full hour show! Coming to  Orlando May 16-25!
See a clip of the Orlando show here!
It's an Asian Pacific American Heritage Month Treat.
This is the 90th year of my father's arrival to America!
And they said:
"The Filipinos are coming! The Filipinos are coming!"
And they were.  And they did.  Now you come.
And if not, bring me to your town, school, barrio, point-point joint!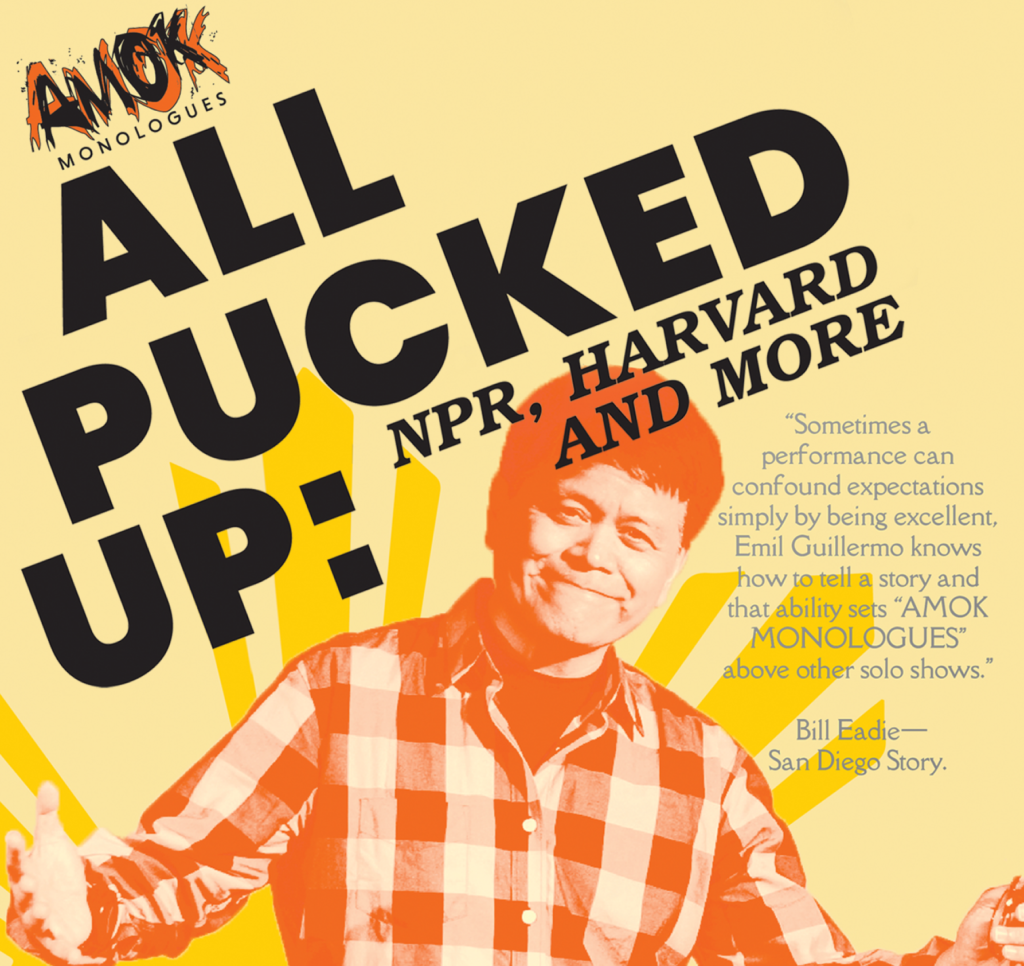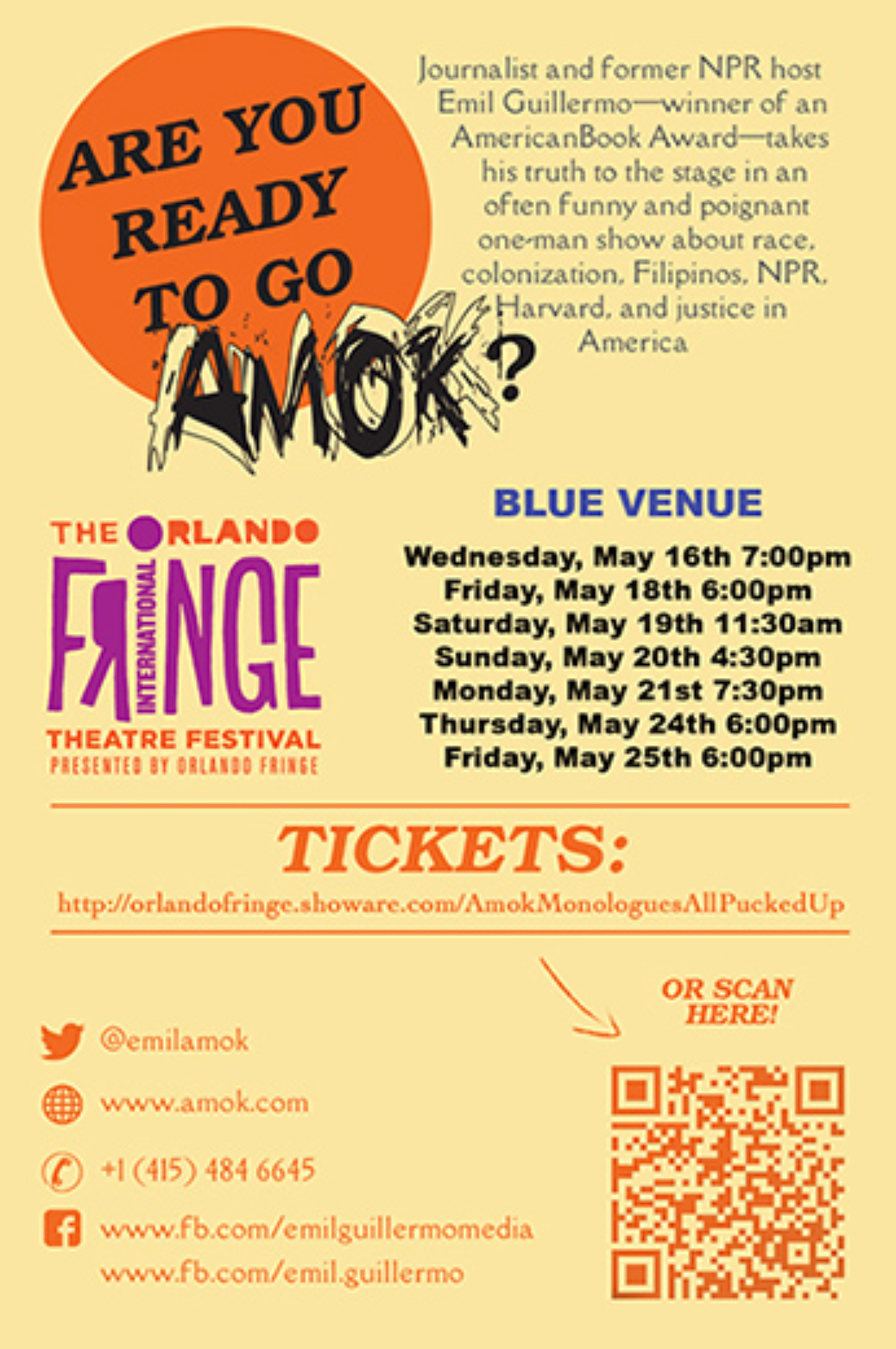 READ EMIL'S LATEST COLUMNS and LISTEN TO HIS PODCASTS:
The Asian American Legal Defense and Education Fund website   Emil's news and comments on the issues of the day from an Asian American perspective. He goes "Amok"!
HEAR EMIL HOST "THE PETA PODCAST"
Emil hosts the show about the leading animal rights organization in the world.
Listen to  "Emil Amok's Takeout"
It's Emil. Get his take now!