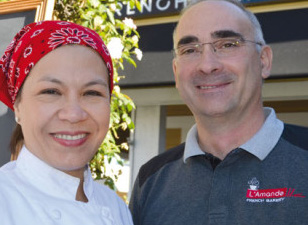 If you've been following my reporting on the  civil lawsuit alleging trafficking and labor violations against the L'Amande bakeries, owned by the scion of one of the Philippines elite families, then you'll want to see the new twists in the case.
The lawyers of bakery owner Ana Moitinho de Almeida have told the lawyers for the 11 former workers suing Almeida, that the owners have fled the country and would no longer be defending the suit.
But this is inconsistent with what Ms.Almeida communicated to me.
Is it just a ploy?   This comes after the plaintiffs failed to attach the Almeidas' assets, which have been re-positioned to seemingly be out of reach of the court.  The first court date had been set for late September.