Here's the way journalists deal with grief. They cover the story head on.  That way they stay objective and avoid the tears and the pain. They save that for another day. Maybe on the day they see a sad movie, or when a cloud comes in the sky and exposes their Vitamin D deficiency. Or something.
So when someone asked me to cover my friend Dori Maynard, the diversity in journalism advocate, I had to say yes.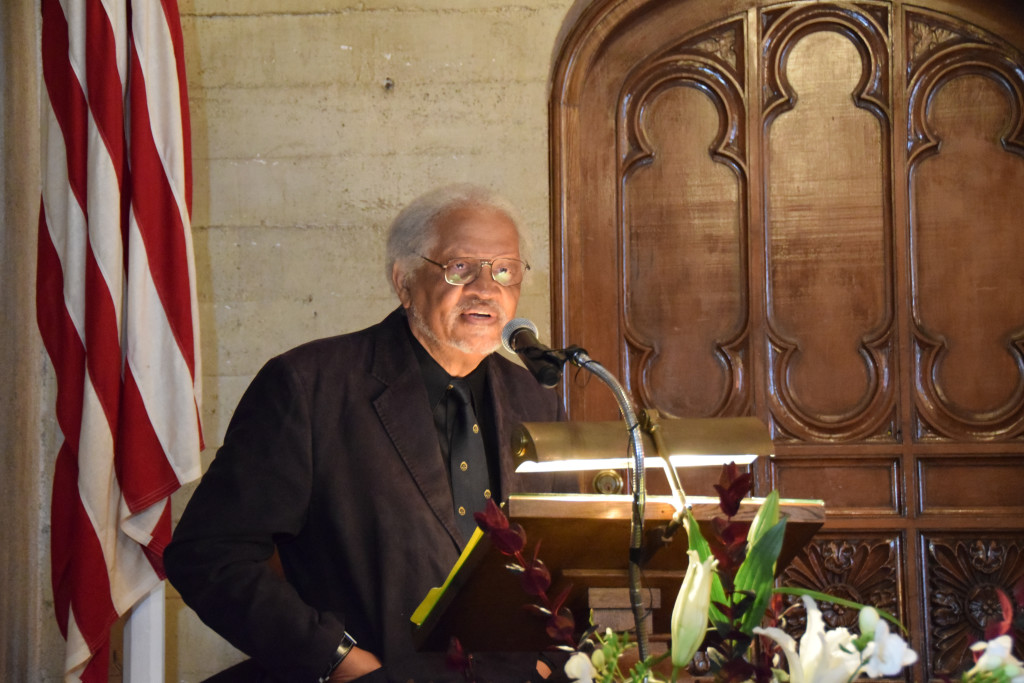 It was also a way to include the story shared by noted author and MacArthur Genius Ishmael Reed. At the service, Reed was one of the select few to give his remembrance.  He was the only one to bring in a real sense of the pain people of color experience in general. He spoke of how we are treated in society, and of racial profiling. And he told a story about the time Dori Maynard was humiliated and racially profiled herself.
It was a story she shared with him.
Ironically, most people covering the service probably would have left out Ishmael Reed from their story.  But I couldn't.
It was a strange day. I saw people who have been fighting the civil rights battle in journalism for more than 30 years.
Belva Davis was there.  I worked with her when I was in high school. She commented on my boyish looks being an advantage now.
There was Pam Moore from KRON.  I worked with Pam 30 years ago in Dallas.
Both Belva and Pam know, we are still fighting the fight.
And considering all the backsliding in recent years,  it may even be a little worse today in the media world.
CHECK OUT THE NEW HOME FOR THE AMOK COLUMN: www.aaldef.org/blog
LIKE  and FOLLOW us on Facebook: http://www.facebook.com/emilguillermo.media
And FOLLOW my latest tweets  on  Twitter    http://www.twitter.com/emilamok