Archive for category blog
Rick Rocamora, an award-winning Filipino American photographer, was in the Philippines when the typhoon hit. Coincidentally, he got an assignment from the UN to document the disaster. He talks of how difficult it was to get to the region, and how tough it was to take images when there's tragedy all around. He talked to a 7-year old boy, Ferdinand Gonzaga, suddenly orphaned, who held on to a teddy bear. He talks of people like Walter Valdez, 33, who lost his whole family and home. Valdez has left Tacloban  to live with relatives in Manila. But even there, he doesn't know where they are.
Rocamora says the best way to help is to give to a reputable charity.( I like Catholic Relief Services out of Baltimore, MD, as it has a reputation for using money efficiently. But there are others, too https://secure.crs.org/site/Donation2;jsessionid=9A142990A14AADFE61CBDC06ADF1E4AB.app260b?df_id=6140&6140.donation=form1 )
Rocamora's photographs are on display in San Francisco at the Exposure Gallery through mid-January.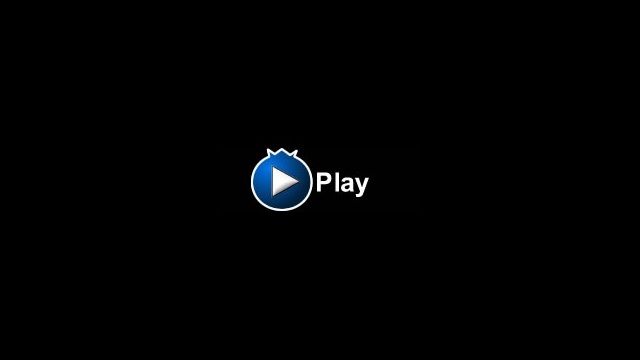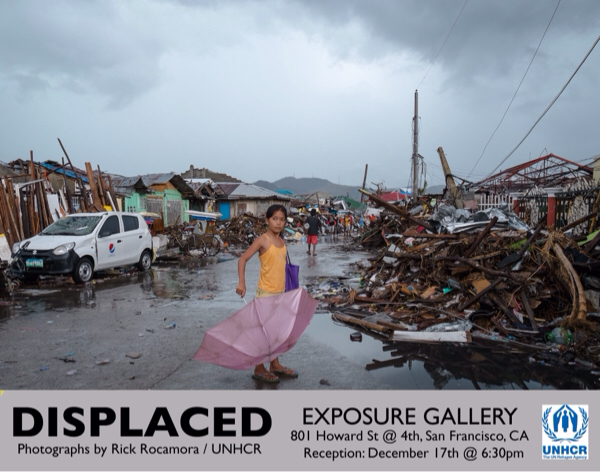 My piece on the typhoon on CNN.com:
http://www.cnn.com/2013/11/12/opinion/guillermo-typhoon-haiyan/index.html?iref=allsearch
CHECK OUT THE NEW HOME FOR THE AMOK COLUMN: www.aaldef.org/blog
LIKE  and FOLLOW us on Facebook: http://www.facebook.com/emilguillermo.media
And FOLLOW  on  Twitter     http://www.twitter.com/emilamok
"Keep your friends close and your enemies closer," is a longtime political maxim.
But that phrase doesn't express quite the boldness of the concept "loving one's enemy."
Who does that?
Winners do. Mandela did.
When we mourn Mandela, we mourn a special politician, one who is able to transcend all that and become a true leader. We sure don't live in a one-size-fits all world, but wouldn't it be nice if Mandela could be cloned and dropped into certain situations, right now.
Thailand comes to mind, where an opposition leader is seeking to dump the current prime minister, but perhaps not with the grace or savvy of a Mandela. Compromise is needed, but how do you get to that point? Who is willing to blink first without having it seen as a sign of weakness?
In the U.S., we have moved from the government shutdown, to more health care battles, to the stalemate on immigration reform.
How do we get to compromise without self-destructing, or without sending the wrong message that only ends up nurturing divisiveness and alienation?
I've covered a lot of political situations from the president to the local dogcatcher. I never served in office, but I did serve on a parish pastoral council once. And it's that experience that gives me an appreciation of Mandela and the kind of politics he practiced.
Whenever you build a new church, or a building and need to raise millions of dollars,  all kinds of politics gets in the way. City, neighborhood, parish.   I always knew how to fight for my own goals. But only in this instance did I realize that consensus was the real goal of any political fight.
Consensus.
It wasn't my own sense, or my ego's sense,  of what should be. It was the collective sense. The lesson came to me while trying to build that new church. But I think it could apply in building a new health care system, or a new government.
But you can't get to that point without a change in the venal, macho politics we tend to see these days. Getting to the political promise land starts with not just understanding your enemy, but seeing yourself in them too.
People want to win. But to win, you need to get to that special place. Compromise? Call it what you will. It's the place where we're all winners.
Mandela knew how to get there. He knew what to give up. And he knew what would give him standing.
Twenty-seven years in prison does a lot for your credibility. And when you lead with love, people will follow.
We now have ten days of mourning. Make way for the flood of memories.
Some will want to rewrite history. But the facts remain the facts.
Apartheid is apartheid, and Mandella gave up 27 years of his life.
For too long, the U.S. stood intractably in favor of its Cold War ally, South Africa. Despite apartheid, despite Mandela, there was no movement. For too long, President Reagan wouldn't budge. The U.S. was on the side of the repressive, tyrannical government that kept alive apartheid.
It was Mandela who was the human face for the fight for racial justice worldwide.
In the U.S., not even Reagan could stop the call for sanctions in South Africa.
Reagan did veto sanctions in 1986, even after a South Africa displayed how violent and brutal the government could  with 2000 killed and 30,000 imprisoned.
But current Republicans should playback the history.  The compassionless GOP was full of it back then. Even conservatives in the Senate joined in with Democrats to override Reagan's and pass the 1986 Sanctions Act by a 78-21 vote.
Mandela had that kind of power—the power to move people's conscience.
We sure could use that kind of leadership today.
CHECK OUT THE NEW HOME FOR THE AMOK COLUMN: www.aaldef.org/blog
LIKE  and FOLLOW us on Facebook: http://www.facebook.com/emilguillermo.media
I've often wondered why schools don't have more family friendly schedules around the holidays to make it easy for kids attending schools far from home.
Let's face it. It's a drag to be stuck in a dorm for the holidays. But I know, there will probably be a few kids left to fend for themselves this year.
Thanksgiving is just too short. It's also too close to the end of the school year and Christmas for some families to budget a second cross-country trip home.
It does, however, create an opportunity for one of higher ed's best diversity moments:  the personal invite home from a roommate's parents.
As a scholarship kid from California going to school in the Boston area, most people at my school didn't know what a Filipino American was.
At the time, the only connection to the Philippines most had was maybe World War II. They'd seen the 1945 John Wayne film, "Back to Bataan," and might have remembered the Filipino military man in the movie—played by Anthony Quinn, who just happened to be a Mexican American Hispanic actor, known more for playing a Greek (Zorba) but who played the Filipino hero, Capt. Andres Bonifacio in "Bataan."
So imagine when I showed up at dinner as the cold, hungry, stray college kid. The perfect appreciative dinner guest.
I was also American. Who only looked foreign and exotic when I visited my college buddy's family in tony Westchester County, New York.
The centerpiece turkey, I'd had before, of course–but with white rice (Asian style, no Uncle Ben's).  It was all the other stuff at the other meals that were revelations to me. The latkes, the knishes, etc. Lox, white fish, sable.
My Jewish American roommate took all that for granted. For me?  It was a gastronomic adventure.
The next year, my Greek friend took me to his family's home in Queens.  The experience was similarly delightful. Turkey again, of course, focused the meal, but along the way there were the dolmas (stuffed grape leaves), hummus (chick pea puree), baba ghanoush (eggplant) side dishes that I never had at a Filipino holiday meal. 
Top it off with two kinds of baklava, galactoboureko and Greek coffee, and I was a happy pilgrim.
It was such a memorable diversity moment, I figure we should replicate it for my son, a freshman at Berkeley.
I told him to be on the lookout for the East coast stray.
Dutifully, my son found and invited one of his suite mates, a Chinese American kid from New Jersey to our humble home for Thanksgiving.
It's not the Filipino American urban home of my mom and dad.  My wife, from Missouri, of Irish/Scottish descent, and I have what I call a "Caucapino" home, and will be preparing a much more traditional meal—albeit vegetarian.
But we've got our fusion thing happening too.  I just got back from Asia and can whip up a wicked Thai curry recipe from scratch.
I have also developed this unique craving for a special fruit called durian, often called the "King of Fruit."
On a fruit level, it is the absolute test of diversity and tolerance.
It's also out of season, but we will  have it in some form, for sure.
We have hungry college kids to feed. And we all  have plenty to be thankful for.