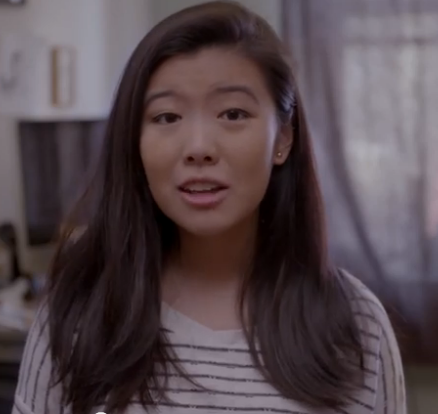 Recently, I asked some young Asian Americans how they liked to identify.
They didn't say  "Asian American."
Now I understand a Samoan saying , "Poly," or "Native Hawaiian Pacific Islander."
But these were two people in their '20s, of Japanese and Chinese descent. Old school.
And they didn't say," Asian American." Read my column here.
Names evolve. Now we have Asian Pacific American, Asian American Pacific Islander, Asian American Native Hawaiian Pacific Islander.  It's always about inclusion, right. Not about bringing poetry to bureaucracy.
But there's something to be said for how a phrase ages in time.
I don't know the exact reason why the NAACP doesn't say change the "cp" part of its name to make it  more "PC."
Who says "colored people,," except for racists, right?
But I imagine they kept the phrase because of the history of the term. It's a phrase that proudly shows its age. And shows what's been overcome.
Asian American is the seed, not just our root phrase.  From it, the community has expanded to include all different Asian and Pacific Islander ethnicities.
There's still good reason to hoist it as a unifying banner. There's history.
And it shows how far we've come.
CHECK OUT THE NEW HOME FOR THE AMOK COLUMN: www.aaldef.org/blog
LIKE  and FOLLOW us on Facebook: http://www.facebook.com/emilguillermo.media
And FOLLOW my latest tweets  on  Twitter    http://www.twitter.com/emilamok