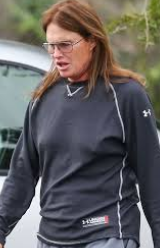 Rich people like Bruce Jenner can afford surgery and treatments.
But there are poor and working class trans people who aren't covered by insurance and fear the price of their journey may be too high.
On top of that, I know trans people of color who fear discrimination and harassment every day.
It all makes Jenner such a poor spokesperson for the trans community.
His announcement is good for Jenner in Malibu, and his reality shows. But his trans reality isn't what most people experience.
He's hardly representative of the trans world.
See my column on trans diversity here.
CHECK OUT THE NEW HOME FOR THE AMOK COLUMN: www.aaldef.org/blog
LIKE  and FOLLOW us on Facebook: http://www.facebook.com/emilguillermo.media
And FOLLOW my latest tweets  on  Twitter    http://www.twitter.com/emilamok