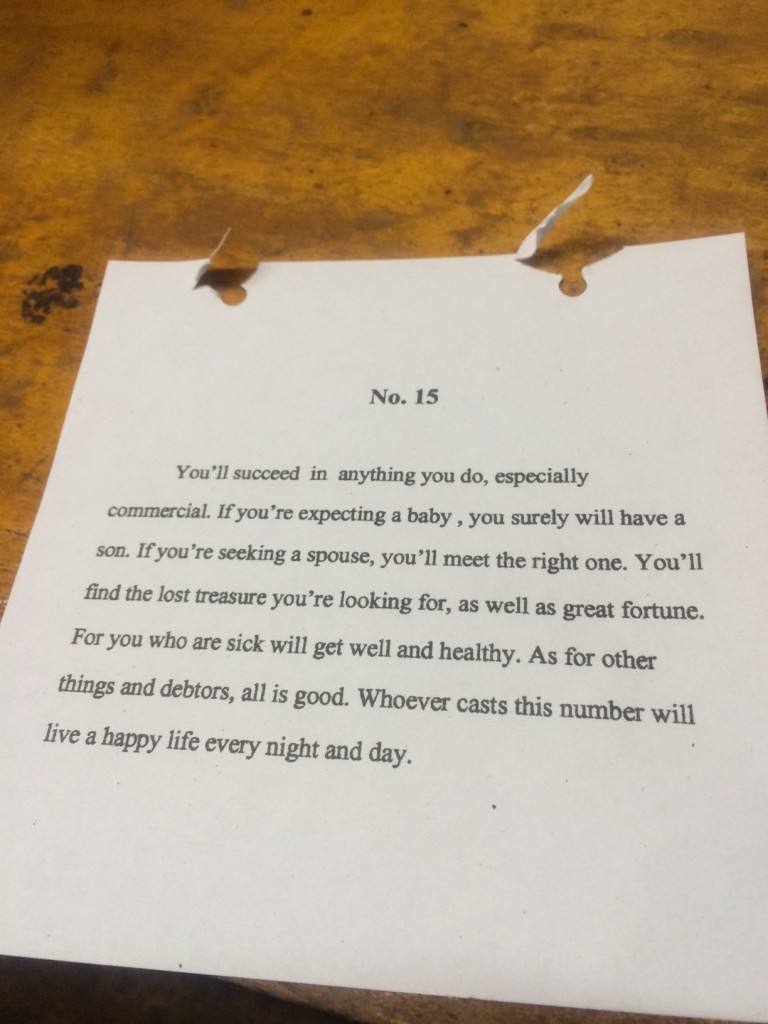 When I visited Thailand last November, I went to Wat Tham in Phuket. There are monkeys all around that greet you, but it's not known as the monkey cave.
It's the Cave of the Reclining Buddha.
Buddha isn't reclining because Phuket has great beaches. His position is akin to phases of the moon. He stands, sits, and reclines.
And he gives fortunes.
You actually get them from  a strange contraption inside the cave that looked like a pinball machine, and claimed to have some sort of predictive power over the future.
So I inserted my coin offering, and the machine lit up a number: 15.
There's a peg board on the side with a fortune for every number.  And as you can see, 15 isn't so bad.
Whoever is the fortune writer for the Buddha cave is A-OK in my book. I'm keeping this one in perpetuity.
Happy New Year!
CHECK OUT THE NEW HOME FOR THE AMOK COLUMN: www.aaldef.org/blog
LIKE  and FOLLOW us on Facebook: http://www.facebook.com/emilguillermo.media
And FOLLOW  on  Twitter     http://www.twitter.com/emilamok