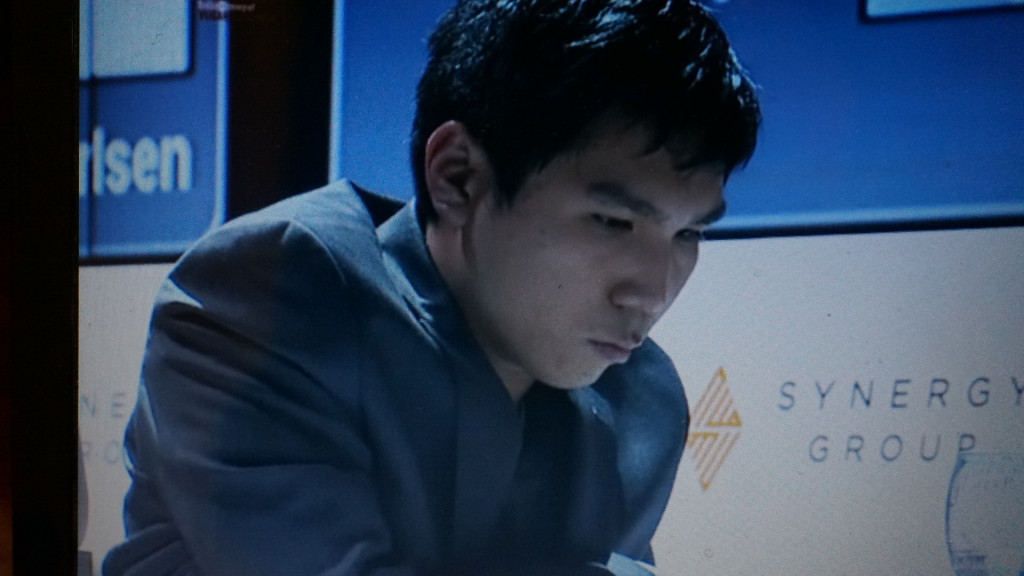 American Filipino Wesley So  was trying to convert a draw into a win in 9th round action vs. Maxime Vachier-Lagrave of France.
But it was  all for naught.
Magnus Carlsen of Norway the World No.1 has already prevailed with a win over Rauf Mamedov.
With 7 points in 9 games, Carlsen was the tourney's runaway winner.
Meanwhile, So's perfect scenario didn't work out.  Viswanathan Anand had to lose his match to Fabiano Caruana. Anand had to be shut out, but a draw gave him a half-point. He finished with 6 points  for sole possession of  second place.
Caruana's half-point seemingly left him next in third with 5 points.
But So is placed ahead of Caruana because So had more wins in the tournament.
It didn't  really matter if So eeked out an endgame victory in  this last match because Anand would be a half point ahead.
Still, a good, strong tournament finish for So, playing in back-to-back tournaments after the U.S. Championships earlier this month.
CHECK OUT THE NEW HOME FOR THE AMOK COLUMN: www.aaldef.org/blog
LIKE  and FOLLOW us on Facebook: http://www.facebook.com/emilguillermo.media
And FOLLOW my latest tweets  on  Twitter    http://www.twitter.com/emilamok